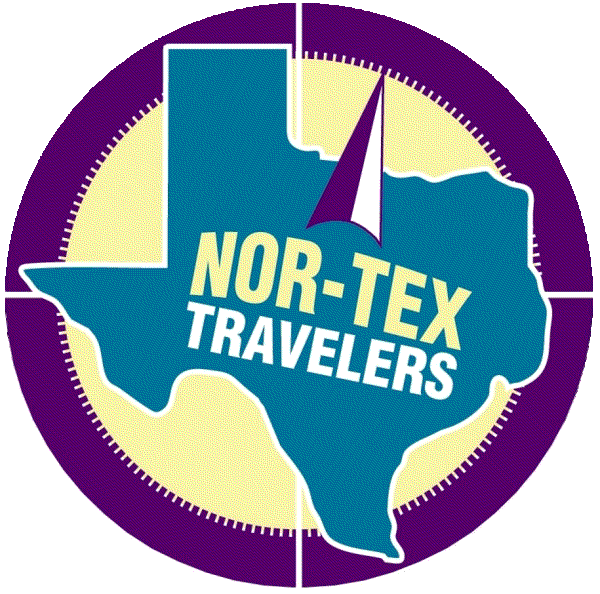 The Nor-Tex Travelers (a chapter of the Texas "W" Club) are a dynamic group of RV adventurers whose primary objective is to have fun!, fun!, fun! We meet eight months each year at RV parks in close proximity to the Dallas Forth Worth area with gatherings starting on Friday and running through Sunday morning.
We have additional get-togethers through-out the year. These include two Texas "W" State meetings, one Texas "W" State Rally, and the Grand National Rally at the home of Winnebago Industries, in Forest City, Iowa.
If you own a Winnebago or Itasca product and are ready to make new friends, we extend an invitation for you to attend one of our meetings. For more information about these outings please contact one of the chapter officers.
Thank you for stopping by our website……
Enjoy safe and fun travels.

Come see us soon!
---